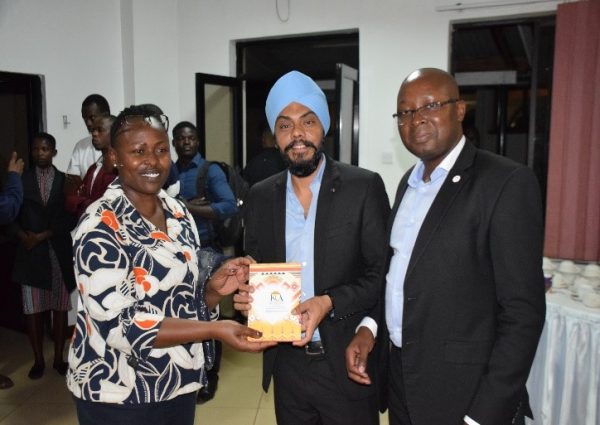 As the number of registered alumni continues to grow, it is important to devolve the activities of the AAKCAU so as to reach as many members as possible. 24th May 2019, saw the official launch of the AAKCAU Western Chapter in Kisumu. The Vice Chancellor Professor Noah Midamba presided over the event.
The chief guest was the Deputy Governor of Kisumu County – H.E. Dr Mathias Owili. He was accompanied by the Deputy Governor of Vihiga County – H.E. Dr. Patrick Lumumba Saisi. Other guest speakers were the Chairman of Lake Basin Development Authority – Cavince Odoyo Owidi and the Director & Co – founder of SUMO Computers – Satwinder Singh who is also an alumnus of KCA University. Board members of AAKCAU were also present.
The theme for the event was "Harnessing Opportunities in the Lake Basin Region". The speakers educated the audience of how to align themselves to the existing opportunities in the region. This was a great networking forum with about 150 alumni in attendance. We commend the alumni in the western region for their patronage of alumni events. It is very encouraging.