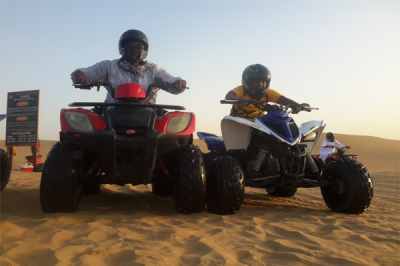 A team of alumni and staff departed on an exposure trip to Dubai. They had a magnificent time learning and enjoying themselves. The trip was open to alumni and staff of KCAU together with their families and friends.
While in Dubai, the team got to visit historical sites, the grand mosque – where they had to dress up in the religious attire, they went on the desert safari for dune bashing and quad bike rides with dinner, they went to the top of Burj Khalifa – the tallest building in the world which stands at over 800m high.
They enjoyed dinner while on a dhow cruise and rode on the world's fastest and tallest roller coaster at Ferari world in Abu Dhabi. The roller coaster was an unforgettable experience – the screaming was stress relieving!!!
They also got a chance to visit two universities for benchmarking.
Upon returning, most of the team felt that the experience was worth much more than they had paid. This is the benefit of numbers. Look out for the next trip so as not to miss out on all the fun and learning.
Did you know that Dubai is erecting another building about 200m taller
than Burj Khalifa?
Did you know that the indigenous people of Dubai are called Emiratis?
Thought you should know!