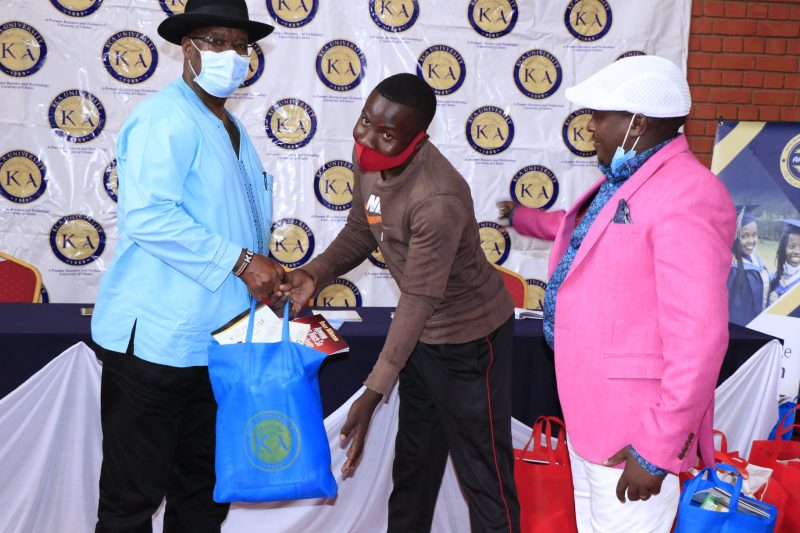 The Alumni Association of KCA University (AAKCAU) through the Vice Chairman Kelvin Majau donated food to cushion our vulnerable students against the economic effects of COVID-19 pandemic. Over 280 household benefitted from the food ration which comprised of maize flour and cooking oil.
Vice Chancellor Prof. Noah O. Midamba who graced the occasion urged the student to take necessary precautionary measures and to strictly adhere to Ministry of Health (MoH) guidelines to avoid the spread of the disease.
Prof. Midamba commended Alumni association for partnering with the university in providing the much needed support to the students during these hard economic times.
The students also received inspirational books to offer them motivations as they waded through the pandemic. The association additional gave students several job offers to sustain them alongside their studies.
Also present at the event was the Director Alumni Relations and Resource Mobilization Susan Aduwo.